Online Document Assembly API for Your Application
RESTful API that allows developers to seamlessly add comprehensive document assembly functionality to any web-based or mobile application.
  Start Free Trial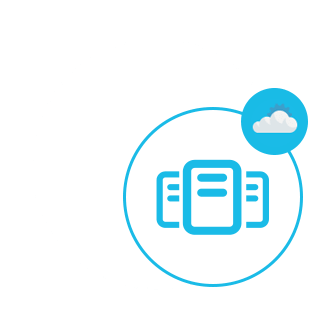 GroupDocs.Assembly for Cloud
GroupDocs.Assembly provides API for designing and publishing online forms associated with your existing document templates. Data entered by users via the online forms is then automatically incorporated into corresponding templates to generate custom documents.
GroupDocs.Assembly is an ideal solution for generating contracts, NDAs, invoices, bills, order quotes and any other business forms that need user entries. It works with your existing PDF forms or Word templates and outputs finished documents in either of the formats.
Advanced Document Generation REST API Features
Generate Custom Documents On-The-Fly
Support for Common Document Types
Flexible Deployment Options
Flexible Data Source Options
Advanced Form Fields Handling
Embedded Wizard-Like GUI
GroupDocs.Assembly provides a web-based GUI that can be easily customized and integrated into your own application. The GUI allows end users to design and publish online forms, link them to templates and get completed documents without any assistance from developers.
Flexible Deployment Options
GroupDocs.Assembly for Cloud is an on-demand service hosted on GroupDocs' servers. To process your documents, we use secure Amazon EC2 infrastructure. For developers who prefer on-premises deployment, we offer a .NET library with advanced data source options.
Easy Integration
It is easy to integrate GroupDocs.Assembly for Cloud into your new or existing application, as there is nothing to install. Our RESTful API can be used with any platform or language you prefer and integrates with other cloud services seamlessly.
Uncompromised Security
GroupDocs.Assembly for Cloud is hosted using industry-leading Amazon EC2 infrastructure which provides state-of-the-art security and guarantees privacy of your documents. All data and document transfers are made over SSL. Read more about our servers' security.
For customers who prefer to store and host documents on-premises, we offer a downloadable .NET API.
Generate Any Document You Need
Regardless of how complex and lengthy your document templates are, GroupDocs.Assembly is an ideal solution for filling them in with custom data. To name just a few examples, GroupDocs.Assembly can be used to generate:
Sales contracts
Business loan packages
Attendance records
Employment contracts
Invoices
Estate planning packages
Event tickets
Offer letters
NDAs
Land lease agreements
Proposals
Patient intake forms
Flexible Data Source Options
GroupDocs.Assembly for Cloud API is designed to assemble documents based on data collected through web forms. Other than that, we also offer a .NET API which allows you to link document templates with data obtained from files and databases. If you need to link your templates with some other data sources, please feel free to contact us.
Advanced Form Fields Handling
GroupDocs.Assembly supports all common form fields, including text boxes, check boxes and radio buttons. The extensive API allows you to set default values for each field, control response length, value range and configure other form filling rules.
Support and Learning Resources
GroupDocs.Assembly offers document automation APIs for other popular development environments as listed below: