.NET Merger APIs - Merge multiple files into a single document
Split, remove, reorder and combine pages along with security features of a supported format within .NET applications
  Download Free Trial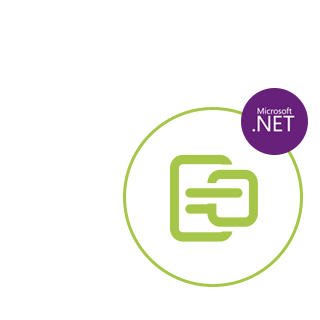 GroupDocs.Mergerfor .NET
GroupDocs.Merger for .NET is a full-featured, native API to manipulate and merge documents within any .NET application. It permits developers to develop applications with the ability to merge multiple documents into a single one. It allows to split, reorder, remove or combine pages to a document of supported format. API also manages security features with password protection capability to remove or set passwords to any supported document.
At A Glance
An overview of .NET document merger API
 Single Document Operations
Move Page
Remove Pages
Split Document
Swap Page
Trim Document
 Multiple Files Operations
Merge same format documents
Check for password protection
Set protection
Update password protection
Remove protection

Platform Independence
Supported Operating Systems and Frameworks
Microsoft Windows Desktop
Windows Server
Windows Azure
Linux
.NET Framework 2.0 or higher
Mono Framework 1.2 or higher

API Supported Document Formats
GroupDocs.Merger for .NET API supported file formats
Word: DOC, DOCM, DOCX, DOT, DOTX, DOTM, RTF
Excel: XLS, XLSX, XLSM, XLSB
PowerPoint: PPT, PPTX, PPS, PPSX
Visio: VSDX, VSDM, VSSX, VSSM, VTX, VSTM, VDX, VSTX, VSX
OpenDocument & Other Formats
OpenDocument Formats: ODT, OTT, ODP, OTP, ODS
Fixed Layout: PDF, XPS
Text: TXT, CSV
Other: EPUB

Previous
Next
Advanced Document Merger API Features
Combine multiple files into single file
Split single file to multiple documents
Arrange documents in any order
Add blank pages into existing document
Remove pages from document
Integrating Merger API
Merging API Integation is simple for all of its features. Here are just few code lines to remove pages.
Removing Pages - C#



DocumentResult

 result = 

new

 DocumentHandler().RemovePages(sourceFile, pages);


Stream

 documentStream = result.Stream;

Support and Learning Resources
GroupDocs.Merger offers document combining APIs for other popular development environments as listed below: