Java Document Metadata APIs
Java APIs to manipulate all popular formats meta information as well as compare, search and export metadata to specific format
  Download Free Trial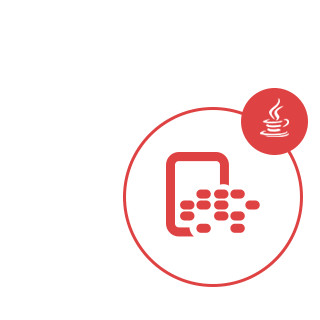 GroupDocs.Metadata for Java
GroupDocs.Metadata for Java - A metadata management API for documents to create, preview, analyze, update and remove meta information from all popular file formats. Java metadata changer API gets the file as input, access the file property information and allows users to perform metadata operations for locating this specific file easily for future reference.
APIs support XMP and EXIF metadata to use it as EXIF data viewer or to store meta information in digital image formats such as JPEG/JPG, PNG, TIFF and GIF. Developers can easily perform EXIF/XMP CRUD operations of most popular formats and standards. GroupDocs.Metadata for Java API can compare metadata between different files, search metadata by specific clause and export metadata to Excel, CSV etc
At A Glance
An overview of Java metadata API how to perform documents metadata operations.
Search & replace metadata
Compare metadata
Remove hidden metadata
Export metadata to Excel/CSV
Detect MIME type
XMP Metadata
EXIF Metadata
IPTC-IIM Metadata
PSD Metadata
Parse Additional IFD Tags
Read SRational TIFF tag
Built-in Metadata
Custom Metadata
Hidden Data in Word & Excel
Hidden Data in PPT & PDF
MS Visio files metadata
MP3 Format Detection
Read Lyrics3 Tag
Read MPEG Audio Info
Read/Update ID3v1 Metadata
Read/Update/Remove ID3v2
Export Metadata

Platform Independence
Supported Operating Systems and Frameworks
 Java Run Time Environment
Windows, Desktops and Servers
Linux
Mac OS

API Supported Document and Image Formats
Supported document and image formats.
Microsoft Office, Project & Visio
Word: DOC, DOCX, DOT, DOTX, DOCM
Excel: XLS, XLSX, XLSM, XLT, XLTX, XLTM
PowerPoint: PPT, PPTX, POT, POTX
Outlook: MSG, EML
OneNote: ONE
Visio: VDX
Project: MPP
Image, Audio & Other Formats
Image Formats: JPEG, JPG, JPE, Jpeg2000, JP2, PNG, GIF, TIFF, WebP, BMP, DjVu, DICOM
Portable Document Format: PDF
Open Document Formats : ODT, ODS
Audio Formats: MP3, WAV
Metafiles: EMF, WMF
Photoshop: PSD
Video: AVI, MOV, QT
Archives: ZIP
BitTorrent : TORRENT

Previous
Next
Advanced Document Metadata API Features
Multiple document and image format support
Built-in and custom metadata operations in the form key/value pairs
Retrieve and remove hidden data in PDF, Word, Excel, PowerPoint and more
Import images metadata properties
Compare metadata properties in two document files
Search metadata properties in documents and images
Replaces metadata properties
Export metadata attached with supported file formats
Deals metadata associated with email messages
Support of audio and video formats
Operates ZIP archives metadata
Track changes in supported formats
Retrieve MIME type of the specific stream
Metadata operations
Built-in and custom operations in the form key/value pairs.
API allows fetching the metadata properties of a supported document format with just a few lines of code
Fetching the metadata properties - Java
// initialize DocFormat 




DocFormat

 docFormat = 

new

 DocFormat(

"D:\\Documents\\sample.doc"

);


// Get document properties 




DocMetadata

 properties = docFormat.getDocumentProperties();

Hidden data operations
Retrieve and remove hidden data in form of
Microsoft Word

Comments
Hidden text
Merge fields

Microsoft Excel
Microsoft PowerPoint
PDF document also deals with hidden data

Attachments
Annotations
Bookmarks
Form fields
Images metadata operations
Import images metadata properties.
XMP Metadata formats supported

Images JPEG/JPG, PNG, PSD, Tiff and GIF formats
PDF format

XMP Metadata Operations
EXIF metadata formats supported

Images: JPEG/JPG and Tiff supported

EXIF metadata Operations
IPTC-IIM Metadata formats supported

JPEG/JPG supports IPTC-IIM metadata

IPTC-IIM metadata operations

Update
Remove
Update ApplicationRecord and EnvelopeRecord datasets of IPTC metadata
API Actions Based on Some Formats
Email 

Support reading and removing metadata from following email message formats such as Eml Message (.eml) and Outlook Email Message (.msg)

PSD 

Supports reading metadata attached with Photoshop files (.psd)

MS Visio Files

Read and update metadata features supported

Audio MP3 Format

Run time MP3 format detection
Read Lyrics3 tag
Read MPEG audio info
Read and update ID3v1 metadata
Read, update and remove ID3v2 tag
Export metadata to Excel and CSV

Audio WAV Format
Video AVI Format

Detect AVI Format
Read Header
Export Metadata to CSV/Excel File
Read/Write XMP metadata

Video MOV Format

Detect MOV Format
Read MOV Format Metadata

ZIP Format

Detect ZIP Format
Read ZIP Format Metadata
Metadata Comparison
Compare metadata properties in two document files
Returns differences that are in second file
Supports two comparison types
Metadata Search
Search metadata properties in documents and images for
Metadata Replace
Replaces metadata properties in following document formats
Excel
PowerPoint
Word
PDF
Metadata Export
Export meta information attached with supported file formats to
Support and Learning Resources
GroupDocs.Metadata offers file metadata APIs for other popular development environments as listed below: