Java API to Compare & Merge Documents
Build Java applications to efficiently compare the content and text style for difference checking in all industry standard document and image file formats.
  Download Free Trial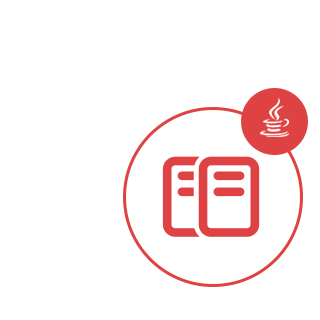 GroupDocs.Comparison for Java
GroupDocs.Comparison for Java is the most flexible and easy to use API helping to develop document comparison applications in Java environment. The difference checker and document merging API enable you to detect changes and difference in content as well as text style between similar document formats. It supports comparing all industry standard document formats such as PDF, HTML, Microsoft Office Word, Excel spreadsheets, PowerPoint presentations, Outlook emails, Visio diagrams, OpenDocument, AutoCAD and images. Using the change-tracking feature, the differences summary between source and target document will be presented in a comprehensive comparison document. GroupDocs.Comparison for Java API allows fetching and saving simple, password protected, as well as encrypted documents via file as well as stream.
GroupDocs.Comparison for Java does not require any external software be installed on the system. It is compatible with all Java versions and supports popular operating systems (Windows, Linux, MacOS) that are capable to run Java runtime.
At A Glance
Following is an overview of GroupDocs.Comparison for Java:
Compare Contents & Styles
Get Comparison Summary
Accept/Reject Changes in Word
Merge & Compare 3 Word Files
Support for Streams
File Type Detection via Stream
Compare Protected Files
Compare Encrypted Files
Save Comparison as Image
Compare Specific Page in Word
Compare Watermark in PDF
Apply/Discard Changes

Platform Independence
GroupDocs.Comparison for Java supports following Operating Systems, Frameworks & Package Managers:
Microsoft Windows Desktop
Microsoft Windows Server
Linux
Mac OS
Version 6 (1.6) and above
NetBeans
IntelliJ IDEA
Eclipse

Supported File Formats
GroupDocs.Comparison for Java supports all popular document file formats including: Microsoft Office, PDF, images and many others.
Word: DOC, DOCX, DOCM, DOT, DOTM, DOTX, RTF
Excel: XLS, XLSX, XLSB, XLSM, XLS2003, CSV
PowerPoint: PPT, PPTX, PPS, PPSX
Outlook: EML, EMLX, MSG
Visio: VSDX
OpenDocument: ODT, OTT, ODS, ODP, OTP
Portable: PDF
AutoCAD: DWG, DXF
Images: JPEG, BMP, PNG, GIF, DICOM, DCM, DjVu
Web: HTM, HTML, MHTML
Text: TXT, Other Text Formats

Previous
Next
GroupDocs.Comparison for Java Features
Compare and Identify Changes in both Content & Text Style
Save Summarized Comparison List about Compared Documents
Compare Specific Pages of Word Documents
Merge up to 3 Microsoft Word Files to Compare with Support for "Track Changes"
Easily Spot which Changes are coming from which Document during Comparison
Support to Read Source Documents and Send Resultant Document via Streams
Detect Type of File Format while Fetching from Stream
Compare Documents Protected by Password
Save Comparison Result as Image
Compare Different File Formats as Image
Compare Watermarks in PDF Documents
Compare Documents from File or Stream and Send Result Document via Stream or File
Accept or Discard Changes after Comparison of Word, PDF or Excel Files
Compare Encrypted Documents via File or Stream
Metered Licensing Option for Comparison Operations
Highlight Text for Marked Changes when Comparing PDF, Word, Excel, PowerPoint & Note Documents
Calculate Correct Coordinates of Changes in PDF, PowerPoint Slides & Diagrams
Get Image Representation of Document Pages
Easily Compare Documents using Java API
Through GroupDocs.Comparison for Java API you can easily compare documents of supported formats to find differences among them. Following example shows, how to compare two Microsoft Word documents using Java:
Easily Compare Documents - Java
// Create instance of GroupDocs.Comparison.Comparer and call method


Comparer comparison = 

new

 Comparer();
ICompareResult result = comparison.compare(

"D://source.pdf"

, 

"D://target.pdf"

, 

new

 ComparisonSettings());
result.saveDocument(Utilities.outputFileName(

".pdf"

));

Specify Comparison Detail Level
GroupDocs.Comparison for Java allows you to compare documents at three levels deep. You can set comparison intensity to be low (compare text word by word with accuracy for imaging grid = 50), middle (compare text character by character with accuracy for imaging grid = 100) or high (compare text character by character with accuracy for imaging grid = 150).
Compare Text Style
Along with document content, GroupDocs.Comparison for Java API allows to compare text style as well.
Font name, size, color, style (bold, italic, underline, small caps, and hyperlinks) and if applicable, under color can also be compared to check difference among compared documents, while words and characters are being compared.
For paragraph comparison, alignment, indentation (left indent, right indent), spacing (space after, space before), first line indent and line spacing can also be compared.
Similarly, wherever applicable, other sections of a page can also be compared through GroupDocs.Comparison for Java API. The sections include, footer distance, page margins (left, right, top, and bottom), page height, page orientation, border color and line width.
Support and Learning Resources
GroupDocs.Comparison offers document automation APIs for other popular development environments as listed below: