Java Comparison APIs - Compare documents for differences
APIs for merging and comparing two same format documents on any Desktop/Server environment with Java run-time 1.6 or above
  Download Free Trial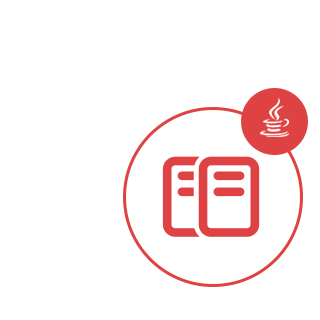 GroupDocs.Comparison for Java
GroupDocs.Comparison for Java is a Documents Comparison, Difference Checker and Documents Merging API. Supported are all industry standard document formats: PDF, OpenDocument, HTML, Microsoft Word, Excel, PowerPoint and Text files. It compares both Content and Styles of the documents. Supported with out-of-box 'Track Changes' functionality producing a summary file listing the source files with the changes made.
At A Glance
An overview of Java comparison API
Compare Contents & Styles
Accept/Reject Changes
Merge & Compare
Support for Streams
Compare Multiple Documents
Word's Native "Track Changes"
Save Summary Separately
Summary Details

Platform Independence
API supports any Desktop/Server environment with Java run-time 1.6 or above
Microsoft Windows Desktop
Windows Server
macOS
Linux

API Supported Document Formats
GroupDocs.Comparison for Java supports following formats.
Word: DOC, DOCX
Excel: XLS, XLSX
PowerPoint: PPT, PPTX
OpenDocument Formats: ODT
Portable Document Format: PDF, PDF/A
Text: TXT
Web: HTML
Others: DICOM, MOBI

Previous
Next
Advanced Document Comparison API Features
Compares document contents of two or more files
Compare password protected files e.g Words, Cells, Slides and PDF
Compares font styles: bold, italic, underlines, strike-troughs, font types
Track all changes including deletion, insertion and formatting changes
Optional support for built-in WebBased user interface
Generates a summary report
File IO though Java stream for reading and writing documents
Accept or reject changes in all type of comparison
Merge and compare up to three Word documents
Native Track Changes functionality: Original and the Changed document identification in Microsoft Word files
Save difference summary to DOC or DOCX format
Save HTML files to Word document
Save compared file as images
Easy Integration
No complex document comparison workflows to find the changes within different versions but just few lines of code.
Document comparison - Java
 //Source and target files to be compared




String

 source = @

"source.docx"

;


String

 target = @

"target.docx"

;


Comparer

 comparer = 

new

 Comparer();


//Compare two documents




ICompareResult

 result = comparer.Compare(source, target, 

new

 ComparisonSettings());

Installation and Usage
GroupDocs.Comparison for Java API files can be downloaded directly from:
Fat version
Download API from the download archive.
Extract the archive.
Open console and cd to lib directory of the extracted directory.
Run the install_library.bat to install API in maven
Note: version number and file name can be different from current documentation.
Add dependency to your pom.xml


<dependency>
   <groupId>com.groupdocs</groupId>
   <artifactId>groupdocs-comparison</artifactId>
   <version>17.3.0</version>
   <type>jar</type>
</dependency>

Slim version
This API is hosted in the Maven Central Repository, so if you use Maven in your projects just use the dependency declaration provided above.
The jar itself you can download from the Maven Central Repository.
Support and Learning Resources
GroupDocs.Comparison offers document automation APIs for other popular development environments as listed below: