.NET APIs to manipulate multi-document formats using HTML
Manipulate any document using HTML with or without the integration of HTML Editor within any .NET application.
Download Free Trial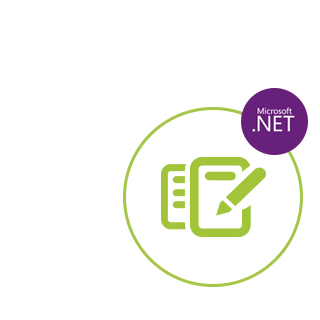 GroupDocs.Editor for .NET
GroupDocs.Editor for .NET is a powerful document editing API using HTML. API can be used with any external, opensource or paid HTML editor. Editor API will process to load documents, convert it to HTML, provide HTML to external UI and then save HTML to original document after manipulation. It can also be used to generate different PDF files, Microsoft Word (DOC, DOCX), Excel spreadsheets (XLS, XSLSX), PowerPoint presentations (PPT, PPTX) and TXT documents.
At A Glance
An overview of API how to load and edit documents using HTML.
Load Document
Edit content using HTML
Edit styles
Perform Editor operations
Convert back to supported file

Platform Independence
Supported Operating Systems and Frameworks
Microsoft Windows Desktop
Windows Server
Windows Azure
ZIP Archive
MSI Package
NuGet

API Supported Document Formats
.NET Editor API supported formats listed. PDF files, Microsoft Excel and PowerPoint documents will be implemented in next versions
Microsoft Word: DOC, DOCX, DOT, DOTM, DOTX, DOCM, RTF
OpenDocument & Other Formats
OpenDocument Formats: ODT, OTT
Text: TXT
Web: HTML, MHTML
Other: MOBI, WordML (XML), FlatOpc (XML)

Previous
Next
Advanced GroupDocs.Editor API Features
Direct and inverse document transformation
Edit multiple document formats
Translate Document to HTML DOM & Vice Versa
GroupDocs.Editor for .NET API allows to load the document and convert it to the HTML DOM for parsing structure as well as the extraction of CSS contents. The API also allows to convert the DOM to document format.
Load & Extract External Resources
.NET Editor API is capable of loading the external resources attached to the HTML such as images, fonts, CSS and so on. These resources can easily be traversed and saved separately as well as along with the resultant HTML document.
Editor API Installation and Usage
API can be consumed on .NET Framework starting from V2.0. Editor API files can be installed/downloaded using the following approaches.
Support and Learning Resources