Java e-Signature APIs
Automate your e-signatures - Add text, image and digital signatures to Microsoft Word, Excel, PowerPoint and PDF documents in Java apps
Download Free Trial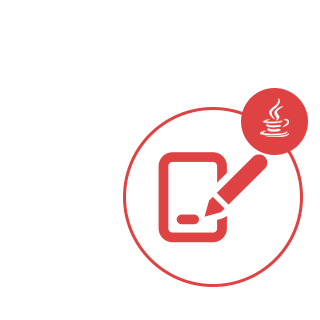 GroupDocs.Signature for Java
GroupDocs.Signature for Java APIs allows developers to embed electronic signing into any mobile, tablet or web application or more. It supports text, image or digital signatures for various file formats. Using digital signatures, Java e-signing API permits users to authenticate and sign documents using passwords and digital certificates.
GroupDocs.Signature for Java is a UI-less developer-friendly eSign API that fits into any personal, business or password protected document workflows. API not only makes digital signatures easy but also ensures text and digital signature verifications for Microsoft Word, Excel, PowerPoint and PDF documents.
At A Glance
An overview of Java eSignature API how to automate your document signing.
Mobile
Tablet
REST API Services
Independent API calls
Dimension
Alignment
Password
Document Page Number
Sign All Pages
Digital Certificate

Platform Independence
Supported Operating Systems and Frameworks
 Java Run Time Environment
Windows, Desktops and Servers
Linux
Mac OS

API Supported Document Formats
GroupDocs.Signature for Java API supports signing digitally Microsoft Word, Excel , PowerPoint and PDF files.
Word: DOC, DOCX, DOT, DOTX, DOCM, DOTM
Excel: XLS, XLSX, XLSM, XLSB
PowerPoint: PPT, PPTX, PPS, PPSX
Portable Document Format: PDF

Previous
Next
Advanced Java eSignature API Features
Upload, type or draw signatures
REST API solution so integrated on desktop, mobile and web
Interface independent: can be used as back end independently
Multiple supported document formats
Multiple template elements formatting support
Multiple signature types and properties
Text verification for all document types
Digital signature verifications for all types
Changing output save format support
Change, add or remove passwords
Image manipulating effects on signature
Generate text as image and apply image filters
Setup signature on arbitrary pages like first, last, even, odd etc
Different Image Appearance to apply transparency, borders, etc
Manipulate signature margins
Different measure units support like pixels, percents, millimeters
Watermark: Add text as watermark to output document for Text Signature of any type
Sign documents with QR-Code and barcode
Obtain signing and verification progress
Obtain digital signatures from documents and system
Multiple Signature Types
Add text signature - Java
 // setup Signature configuration




SignatureConfig

 signConfig= 

new

 SignatureConfig();
signConfig.setStoragePath(@

"D:\storage\"

); 


 // Initailize the signature handler




SignatureHandler

<

String

> handler = 

new

 

SignatureHandler

<

String

>(signConfig);


// setup text signature options




PdfSignTextOptions

 signOptions = 

new

 PdfSignTextOptions(

"John Smith"

); 
signOptions.setLeft(15); 


final

 

SaveOptions

 saveOptions = 

new

 SaveOptions();
saveOptions.setOutputType(OutputType.

String

);
saveOptions.setOutputFileName(

"signed_output.pdf"

);


 // sign document




String

 signedPath = handler.<

String

> sign(

CommonUtilities

.getStoragePath(fileName), signOptions, saveOptions);

Image
Digital signatures with different certificate type such as Public-Key Cryptography Standards, X.509 Certificate, p7b
Common Text, Image and Digital Signature Properties
Document page number
Height
Left
Sign all pages
Top
Width
TEXT only for Text and Image properties
Specific Digital Signature Properties
Digital certificate
Document page number
Horizontal alignment
Image file name
Image stream
Password
Rectangle
Signature
Vertical alignment
Visible
Installation and Usage
GroupDocs.Signature for Java library files can be installed/downloaded directly as:
Fat version
Download the API from the download archive.
Extract the archive.
Open console and cd to lib directory of the extracted directory.
Run the install_library.bat to install API in maven
Note: version number and file name can be different from current documentation.
Add dependency to your pom.xml


<dependency>
   <groupId>com.groupdocs</groupId>
   <artifactId>groupdocs-signature</artifactId>
   <version>17.11</version>
   <type>jar</type>
</dependency>

Slim version
This library is hosted in the Maven Central Repository, so if you use Maven in your projects just use the dependency declaration provided above.
The jar itself you can download from the Maven Central Repository.
Support and Learning Resources
GroupDocs.Signature offers individual electronically document signing APIs for other popular development environments as listed below: